Reading
Reading is a skill which underpins every aspect of the curriculum and is essential for life. At St Edward's we want children to develop a love of reading so that they become confident and proficient readers for life.
At St Edward's we have taken a new approach to developing reading across the school. We have launched the Literacy shed's 'Reading Vipers'. The Reading Vipers approach will help develop key comprreehnsion skills which will enable us to become successful readers. Each letter stands for one of the key areas of learning.
Click here for details of our Literacy Policy which includes details of reading.
Time 4 Reading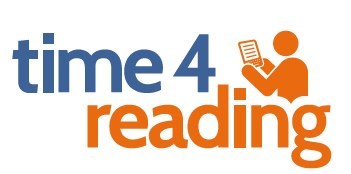 Time 4 Reading is an initiative which aims to promote regular reading within families. Every child in school has a Time 4 Reading bookmark where they record any of the books they have read from the 'Top 100' lists below.
There is also a list for adults .
Top 100 Books for 5 - 7 Year Olds
Top 100 Books for 8 - 11 Year Olds
We hope you enjoy the recommendations. If you have any other good books to share, please let us know. Also, we would love to hear any great ideas for making 'time 4 reading' in your home.
Words for Life

The Words for Life website contains some amazing resources to get children of all ages (birth - 11) into reading. There are recommended reads, tips from authors and a really useful set of milestones to describe how your child's communication skills might develop from birth to 11.
Myths and Legends